SPARK Game Jam is back for 2018 and this year we're hosting both a beginner-level and advanced-level competition at the same event! Register now to attend SPARK Game Jam on September 12th and 13th at the ASU Polytechnic Campus!
For this event, we're highlighted invention and problem solving through a very special collaboration with the Smithsonian's Lemelson Center for the Study of Invention and Innovation. We're thrilled to be working with the Smithsonian again to teach students the tools and skills that they'll need to be the inventors of the future and to let them compete through coding, problem-solving, and innovation.

This year's Game Jam is happening from 8AM to 3PM on September 12th and 13th, 2018 at the Arizona State University Polytechnic Campus and is hosted by Gilbert, Arizona and the ASU Ira A. Fulton Schools of Engineering.  It will be both a beginner-level and advanced-level event where students will use either Scratch from MIT to create games and apps or a full programming language. All the students will receive a t-shirt and some goodies and the competition is open to Junior High and High School students.
If you're a teacher and are looking to get your students involved in the beginner-level competition but don't know how to code, you're in luck! We'll be offering teacher training sessions leading up to the event to help teach *you* how to code! Stay tuned to this page and sign up for our mailing list at the bottom of the page to be notified when teacher training starts!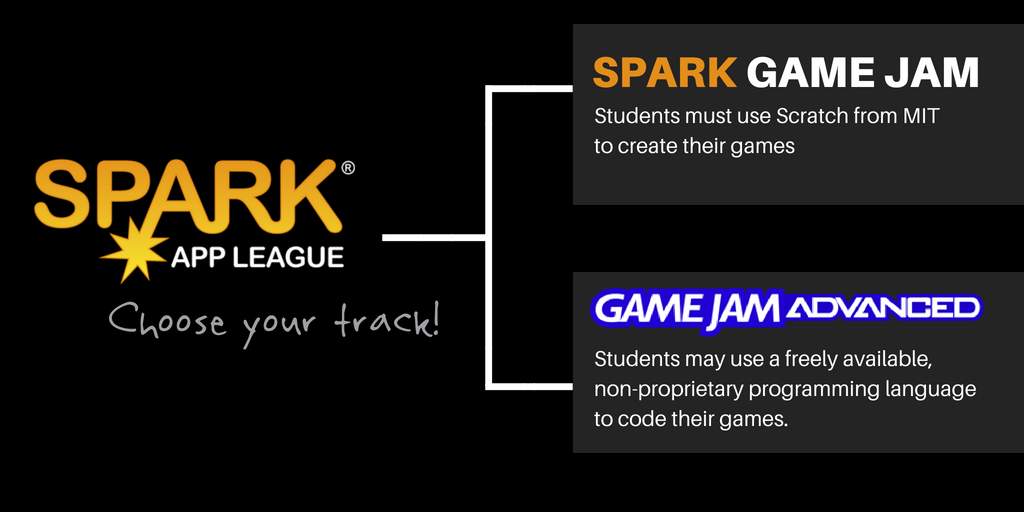 What's the difference between the Beginner and Advanced competitions?
| | | |
| --- | --- | --- |
| | Beginner | Advanced |
| Programming Language | Students must use Scratch from MIT to create their games | Students may use a freely available, non-proprietary programming language to code their games. The software must be available at no cost and may not be unique to a single product. |
| Recommended Age Groups | Junior High to High School | High School |
| Teacher/Sponsor Support | Teacher Training, Office Hours, and Resources | Office Hours and Resources |
I'm a teacher or team sponsor but I don't know how to code. Where can I get help?
We can help! We have tons of resources on how to work with Scratch and other coding platforms, game engines, and app frameworks. Sign up for our mailing list to be notified when teacher training begins for the beginner-level program or contact us with any questions you have. We'll work with you to see what you'll need to get going.